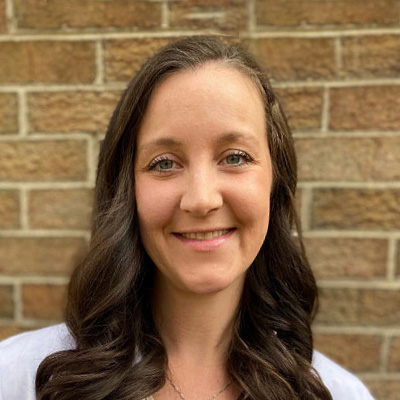 Chiropractor
Eleanor Holdnack, D.C.
Dr. Holdnack received her Bachelors of Biomedical Sciences from the University of Buffalo before attending New York Chiropractic College to obtain her Doctorate of Chiropractic. She practiced in Buffalo, NY before moving to Maryland to continue her career.
She has extensive experience working with auto injuries and has used diversified, drop table, and flexion-distraction adjusting techniques in addition to various myofascial techniques. She is certified in ConnecTx therapy and Kinesiotaping. She is Webster Certified and has years of experience working with pregnant women, infants, senior citizens, and everyone in between.
Dr. Holdnack enjoys educating patients on ways to maintain spinal heath outside of the office and ways to support the positive changes made during treatments. She does this by demonstrating stretches and exercises that patients are able to use to support proper posture and ergonomics. Providing excellent patient care is of utmost importance to Dr. Holdnack and she looks forward to helping you on your journey to wellness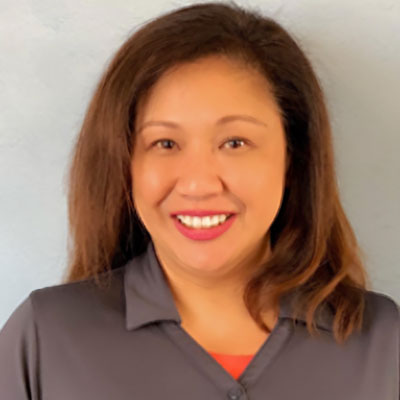 Doctor Of Physical Therapy
Maribel D. Furtado, P.T., D.P.T.
Maribel has been practicing in Maryland since 2002. She earned a Bachelor of Science degree in Physical Therapy from De La Salle Medical and Health Sciences Institute and earned her Doctorate in Physical Therapy from Utica College in New York. She has been practicing physical therapy since 1995.
She has worked in various rehab settings in New Mexico, New York, and Maryland but has developed a passion for outpatient orthopedic and musculoskeletal conditions. She has special interests in post-surgical conditions such as knee replacements, cervical fusions, lumbar fusions, and shoulder surgeries. Her treatment employs an eclectic approach in manual therapy and therapeutic exercises learned from various continuing education programs she attended throughout the years.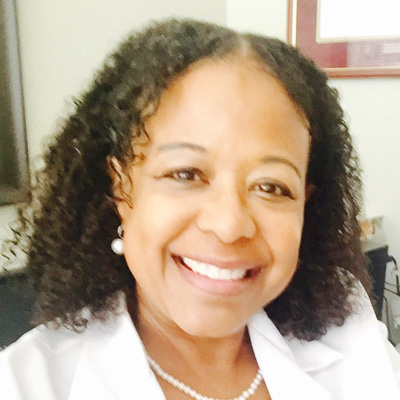 Chiropractor
Alison Parker, D.C.
Dr Parker has been a grass roots natural healer and chiropractor for over 25 years in the Washington, DC community. She started her practice in DuPont Circle and Capital Hill and served the community from 1995 until now.
Dr. Parker is currently licensed and certified as a chiropractor, physiotherapist, radiology, massage, Reiki, reflexology, iridology and colon hydro-therapist. She founded the New Life Wellness non profit in 2000 whose mission was to provide quality natural health care to all citizens regardless of their ability to pay.

Dr. Parker was a cohost on Brother Bey's radio show on WOL. She also has been a special guest on Joni Eisenberg's Heal DC on PFW, Dr. Theodore Watkins, and Nightwolf show.

In 2012 Dr. Parker was invited to Ghana to help build and support several clinics. She educated Ghanaians on proper natural healing and nutrition. Dr. Parker, being the mother of 4 college educated children and a grandmother of 5, reached out to many children in Ghana providing school fees and clothes for those in need. One of the clinics Dr. Parker helped create was owned by Archbishop Duncan Williams, of Action Chapel, one of the largest churches in Ghana.

Dr. Parker was mentored by Dick Gregory. She strongly believes on quality health care for every citizen. She dedicates her practice and her life helping any and everyone that crosses her path to the best of her ability.

Currently Dr Parker is practicing in Brandywine MD. She is working in developing a full health spa, music stage in the woods, a natural healing school and children's non profit development center.
Doctor of Physical Therapy
Belinda Miranda, P.T., D.P.T
Belinda has been practicing in Maryland since 2016 and received her Doctorate degree from Touro University, NY. She has obtained a Master's degree in 2016 from Loma Linda University, CA. Prior to this, she earned her Bachelor's Degree from Father Mullers Medical College.
She has had exposure in an outpatient setting for 4 years and has treated a wide range of orthopedic and post-surgical conditions along with sports-related injuries. She has assisted in conducting 3 research studies during her Master's degrees. She is compassionate and committed to providing high quality and effective patient care. In her spare time, she enjoys watching movies, listening to music, traveling, and reading.
Chiropractor
Mike Gibson, D.C.
Dr. Gibson was Board Certified and licensed in 2003. In 2012 he joined an orthopedic practice working primarily with spinal surgeons rehabbing pre and post-surgical patients as well as pain management cases.
Since 2015 he has also been involved with work related injuries, performing extensive exams and rehab programs in order to return the patient back to the work force. Due to his many years of working in an integrated orthopedic medicine setting, it has allowed him to successfully rehab not only spinal injuries but also extremity injuries, primarily hips, knees and shoulders. This experience and knowledge matches well with his physical therapy colleagues in order to offer very high quality rehabilitation care to our patients.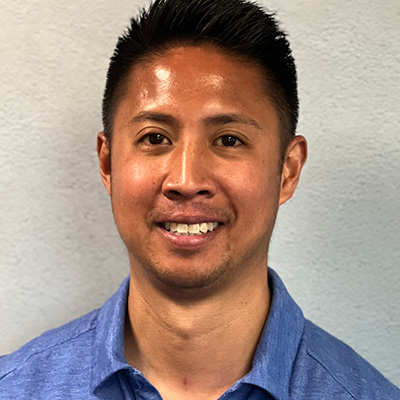 Chiropractor
Darrel Asuncion, D.C.
Dr. Darrel Asuncion earned his bachelor's degree in Kinesiology from the State University of New York at Cortland prior to earning his Doctor of Chiropractic degree from New York Chiropractic College in 2017. Originally from New York, he moved to Maryland after graduation where he was in private practice prior to joining Active Physical Therapy in 2022.
Dr. Asuncion's history of working in healthcare settings has influenced his approach to assessing and treating patients. Having previously worked in hospitals, outpatient facilities, and skilled nursing facilities, he is able to combine that experience to deliver care with a modern and progressive approach.
MEET THE TEAM BY LOCATION